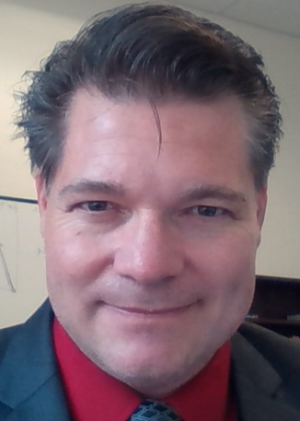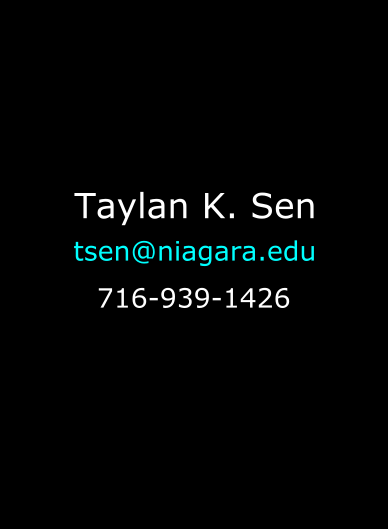 Taylan K. Sen, PhD, JD
I am an assistant professor of Computer and Information Science at Niagara University. It is my utmost goal as a professor to provide the highest quality education to students that brings research, service, and practical experience into the classroom.
Email: tsen at niagara dot edu
Office: 107D Glynn Hall
Office hours: MWF 2:30-4:30pm (Wednesday until 5:00); I am often available MWF 9:30-11:00am as well.
Phone: Mouse over my pic to see phone number (I do this to prevent spam bots from getting my #.)
Background: I received a bachelor's degree in electrical engineering and a master's degree in biological engineering from Cornell University and a PhD in computer science from University of Rochester. Some of the companies I've worked for as a software developer include Actel Corporation, Cadence Design Systems, and Harris Corporation. I studied law at the University at Buffalo, during which I interned at the Erie County Medical Center, SmartPill Corporation, and Xerox Corporation. After receiving a JD, I worked as an Intellectual Property attorney at Phillips Lytle, LLP.
Research Statement: My research aims to leverage techniques from artificial intelligence and computational modeling in order to not only understand human behavior, but also give us the tools to improve ourselves. More specifically, I model and capture the dynamics of human interactions using machine learning, natural language processing, and computer vision. My projects have included:
an investigation of communication between physicians and patients in advanced cancer and applying computational modeling to identify effective communication techniques,
the development of a system for automated assessment of Parkinson's Disease symptoms using an web application with a webcam using automated facial expression analysis,
the development of algorithms to automatically evaluate of speaker trustworthiness in online video chat, and
a study of competitive debate speech and the identification of effective patterns of combined facial expression, language usage, and speech dynamics.